Get involved, be officialy part of ALNSM Overland and show your support by getting yourself some swag. They will be perfect for your rig, tactical vest, expedition / camping gear and more !
All the products bought on this page will be prepared whith care and sent by myself within 1-3 days.
STAY TUNED ! New products and designs are coming soon !
And because ALNSM Overland is international focused,
WORLDWIDE SHIPPING is FREE FOR ALL PRODUCTS !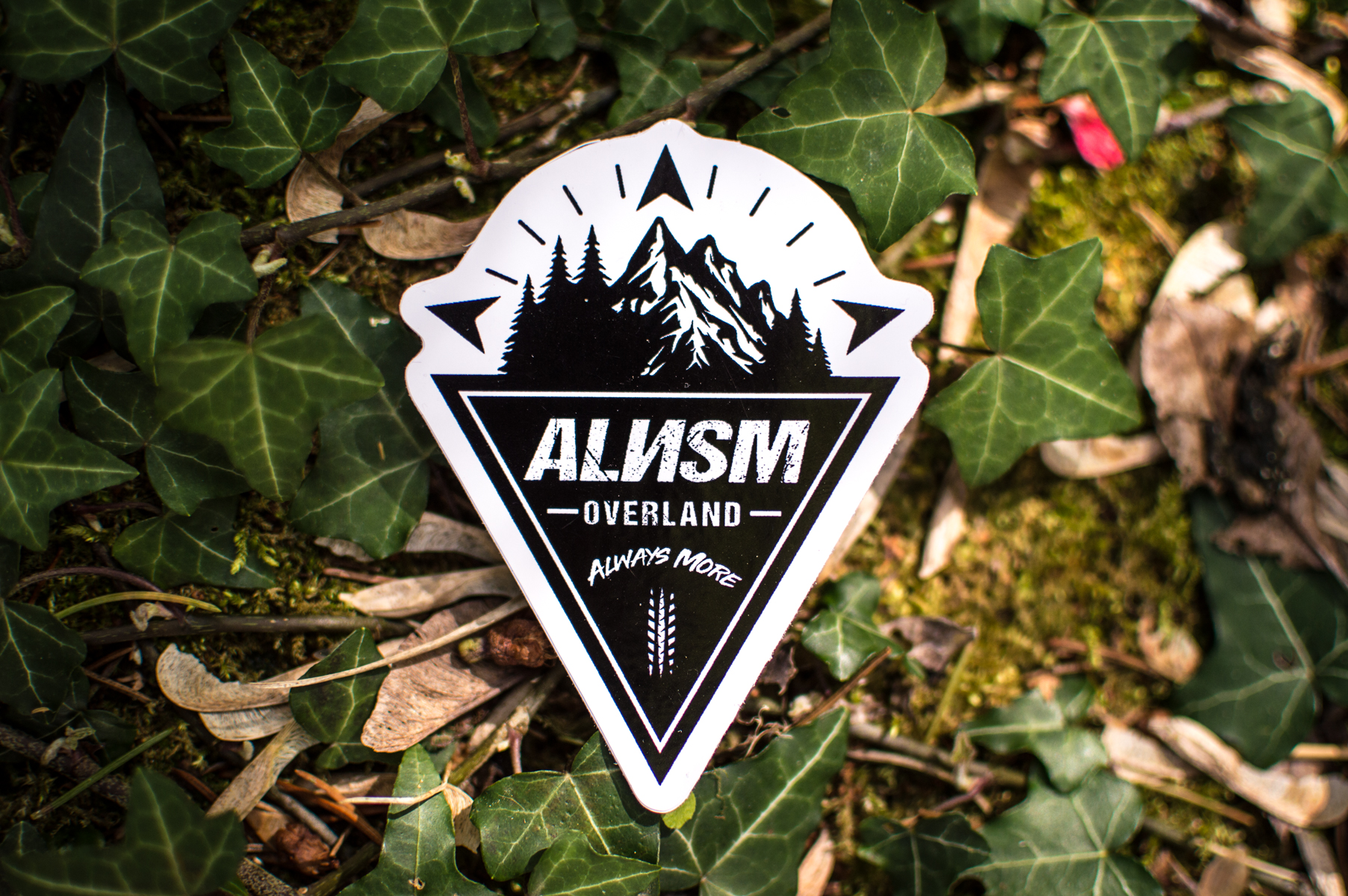 Stickers are like MOLLE gear, you have to put them EVERYWHERE !
Treat yourself with some high quality, heavy duty ALNSM Overland vinyl stickers and slap them on your adventure rig, girlfriend's car, fridge or whatever. Just do it.
Dimensions : 10cm – 3.9″ Long
Price : 5€ – approx 5.60US$
ALNSM Overland Tee-Shirt, Hoodies and More