Subaru Forester & Outback MOLLE Rack: the Complete Guide
ADF MOLLE rack, Subaru Forester MOLLE Rack, MOLLE rack system… If you are in the Overland scene or if you go on adventures with your Subaru, I'm pretty sure you already heard about this. But what's behind this weird acronym?, What it is used for? Can I mount one in my Subaru? Do I need one? This is all the questions I'm gonna answer for you in this article!
First of all, what is MOLLE ? (prounounced like the name Molly). This acronym stands for Modular Lightweight Load-carrying Equipment and come directly from the military. It's a webbing system which allow you to attach pouches and equipment to a plate carrier, a rucksack or just like on the picture down below a MOLLE seat cover.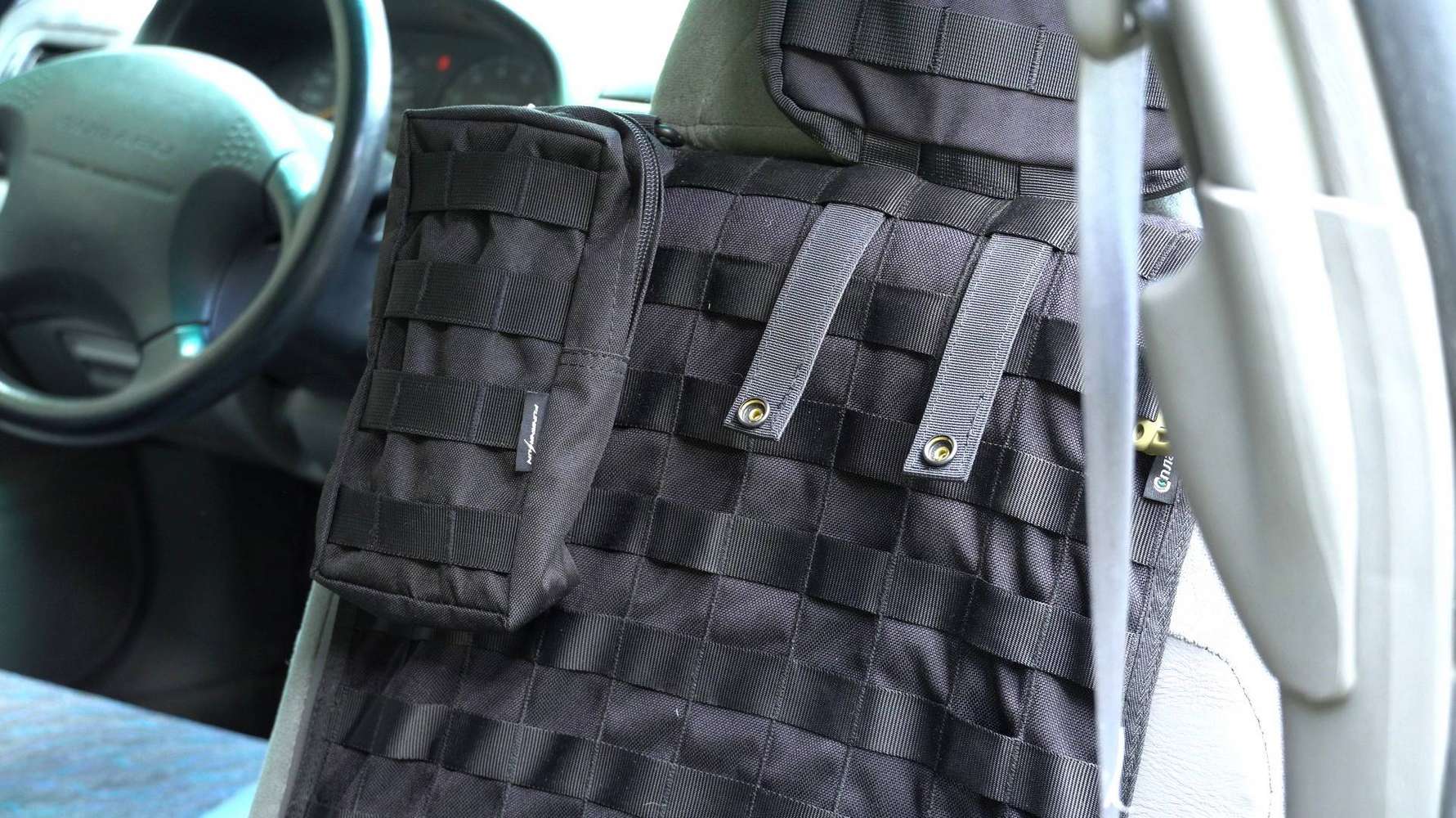 Now, What is a Molle Rack ? Well… It's the MOLLE webbing system adapted to a rack for your car, here: your Subaru! Most of the time, the MOLLE rack system is gonna be installed in front of the rear windows of your Subaru because this space is most of the time unused because of its weird shape.
But with these MOLLE Storage racks you will be able to organize the interior of your Subaru with different MOLLE pouches, keep your gear off the floor, ready and accessible but also safely secured to the MOLLE window rack.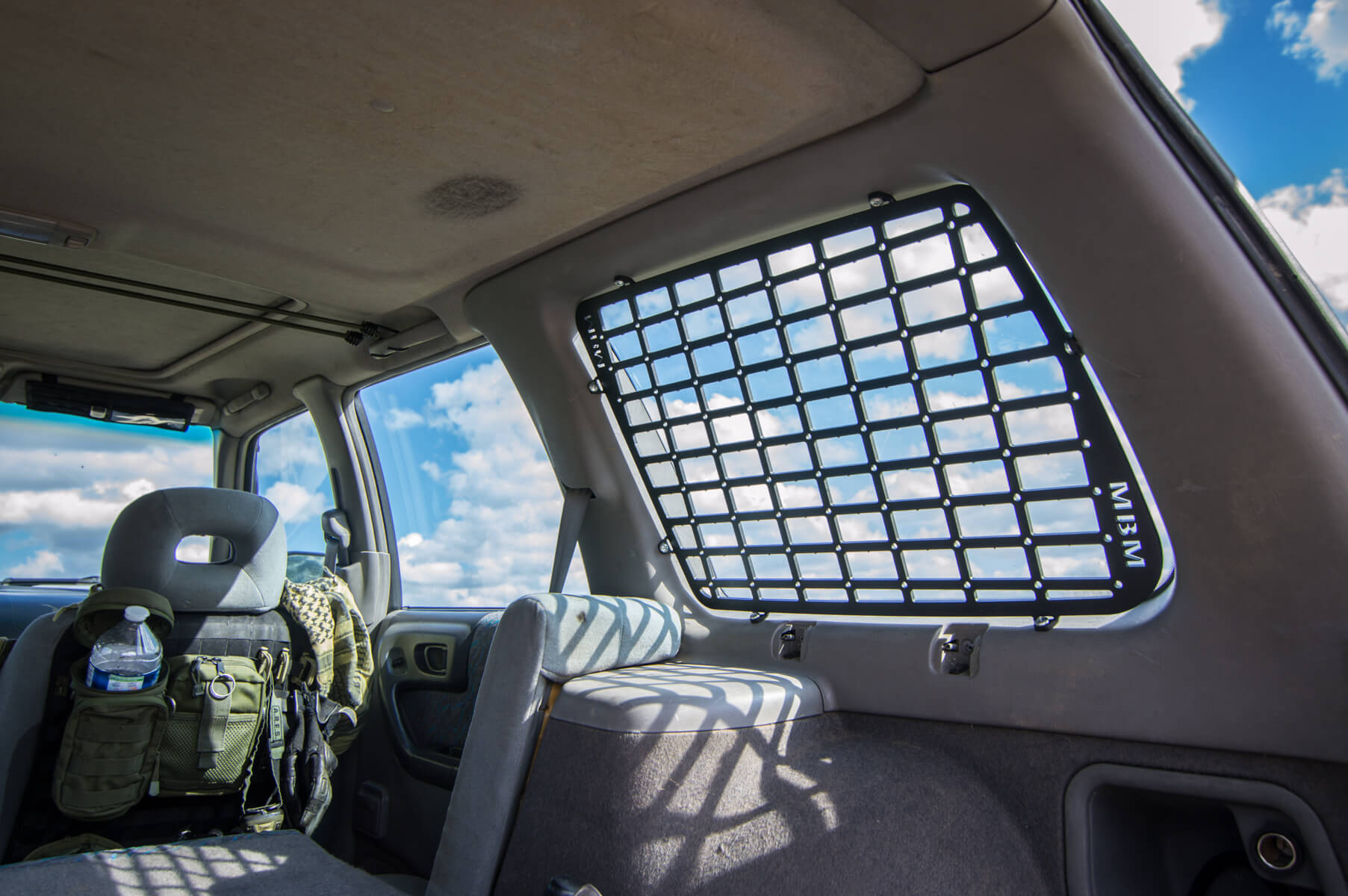 5 Reasons to Get a MOLLE Rack for your Subaru
Now that you exactly know what is a MOLLE Rack and where it goes in the car, it's time to think about if you need a set or not. If you are reading this article, I'm pretty sure you are already interested by it but I'll list down below some non-exhaustive reasons of why to buy a MOLLE rack for your Subaru:
To optimize the interior storage space of your Subaru (using unused space)
To organize your gear with different, dedicated or labeled MOLLE pouches
It's a good place to secure a fire extinguisher, a first aid kit, a trauma kit or even kitchen utensils or a hygiene kit
You can simply hang gear or pouches from it using carabiner for example
With gear or pouches on it, it will prevent people to look at the inside of your cargo area.
Bonus: It's Tacticool
Okay, let's face it. Even if you don't REALLY need it, you want it! It's gonna be a new addition to your Subaru Overland build and you will quickly find something to put on.
And honestly, I use mine on a daily basis!
So now, let's see how to install those MOLLE window rack.
How to install your MOLLE panel in your Subaru
The Install of the Subaru Forester MOLLE rack is simple, straightforward and won't require a lot of tools.
Each MOLLE panel have 7 mounting points and they will be directly mounted to your rear plastic molding.
So you've been WARN! Installing a set of ADF MOLLE rack in your Subaru is gonna leave holes in your plastic molding. If it's a dedicated Overland or Off road Subaru build it might not be a problem. But if it's just your daily drive and you might sale it in a few years… You better think twice.
Once your decision is taken, you will have to place the MOLLE rack system in front of the rear windows (Where they belong) then, take a sharpie and mark each mounting point.
Put the MOLLE panel away, grab your drill to make a hole at each mark. They are predrilling holes which gonna make the install of the ¼" (0.635cm) stainless-steel screws (sold with the racks) easier and cleaner. So use a drill bit smaller than the screws!
Now, put the MOLLE rack in place and put the 7 screws real tight in the holes.
The install of the MOLLE racks in your Subaru Forester (or Outback) is already done!
I've heard a lot of rumors and complaints about how the racks are mounted to the car, saying that it's not enough, they will fall at the first bump, they won't be able to hold anything… This nonsense is often told by people who don't even have MOLLE racks in their car! Just don't listen to them.
I've been running a MOLLE rack system in my Overland Subaru Forester for almost 3 years, traveling and off roading and it's perfectly holding in place! Even with a side covered of full MOLLE pouches (IFAK, Camp IFAK, hygiene kit, random small gear…) there's absolutely no problems. You can even see me literally pull with force the racks in the video above.
That being said, the maker of the ADF MOLLE racks recommend to not exceed 10 lbs (4.5Kg) of load per rack.
Where to get a set of MOLLE Rack ?
To get a nice set of MOLLE rack for your Subaru Forester or Outback I know two good shops.
The one you are gonna choose will depend of your location:
-For US and Canada residents I will recommend you to get the ADF MOLLE Rack. The full name of this shop is Anderson Design and Fabrication based in Oregon which is pretty well known for their Subaru Lift Kit (like the one I run on my Subaru Forester Build!). The ADF MOLLE racks are available for Subaru Forester and Outback. You can get them powder coated and with a fire extinguisher mount.
Get your ADF MOLLE Racks
-For the European residents I suggest you to have a look at my friend Lloyd's shop which is called MadebyMade. He's from the Netherlands and also made and sell laser cut MOLLE racks for your Subaru. He can ship in whole Europe with no problem and can also make custom MOLLE panels! You just have to email him with your inquiry and it will be able to make your MOLLE dream come true! So, if you want some Tacoma MOLLE rack, 4runner back window rack or even FJ Cruiser racks, he's the guy to deal with!
Get your MadeByMade Cutsom MOLLE Panels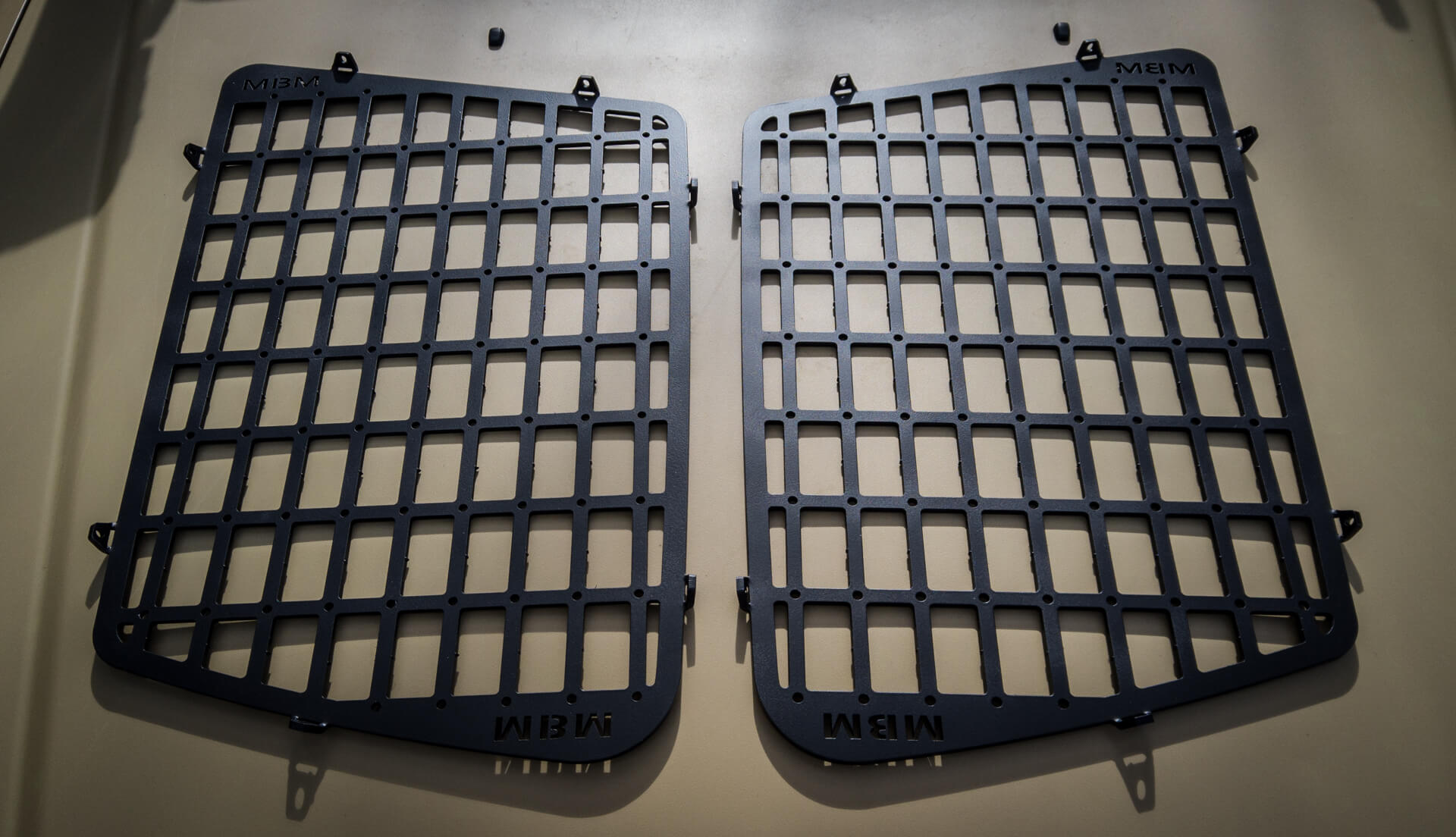 MOLLE Rack in your Subaru: Yes or No ?
For me, with the full time overland perspective in mind, it was an instant YES! The MOLLE racks in my Forester are used everyday and allow me to store my gear in a very convenient way but also to maximize the interior storage space. And if you are adventuring with your Subaru, you know that space and storage is so important!
But, it comes with a few cons. First of all, the MOLLE storage racks might be an expensive way to attach a few pouches and to organize your gear. Also, keep in mind that it will block your rear-side vision and it might be disturbing if you are used to it like for reversing. And the last major con: mounting the MOLLE racks will leave holes in your plastic molding and so, decrease the value of your car if you plan to sell it.
So as a conclusion I want to say that if your Subaru is a dedicated overland or off road rig and you want to make the best out of it, you should go for it and get a set of MOLLE racks. But if it's simply your daily drive or the family car, if you don't go really often on adventure and if you wonder of what kind of gear you could possibly put on your MOLLE rack system… Maybe you shouldn't get a set. Or at least really think twice about it.
Loved the article? Share it on your favorite platform!